VDL Parree achieves 10 PPM milestone at DAF Trucks
25 April 2019
VDL Parree receives certificate.
From the hands of Mr. Marcel Hoedeman - Director of Supplier Quality at DAF Trucks, Pieter Melisse received this certificate for achieving <10 PPM milestone in 2018.
The objective of <10 PPM (10 Parts Per Million) is a rejection percentage which has been achieved thanks to intensive cooperation between the quality departments of DAF and VDL Parree.
VDL Parree is therefore very proud of once again achieving this milestone.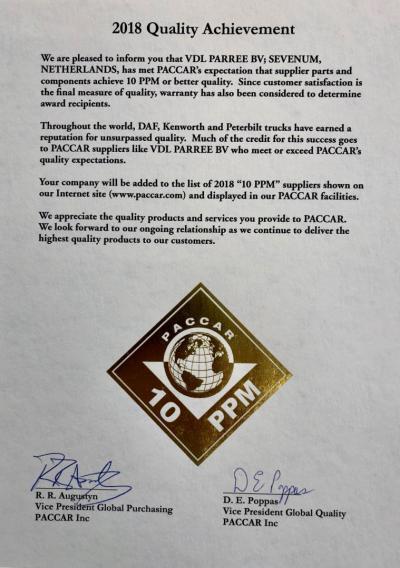 Back